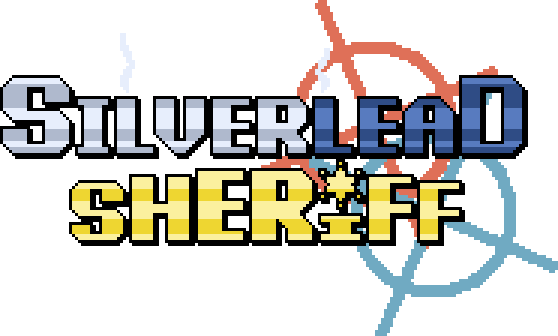 Silverlead Sheriff
A downloadable game for Windows
Shoot! Shoot! Shoot!
Oh, no! Sheriff Dumb Jr. forgot his gun again! And that in a middle of a bandit and a werewolf outbreak!
You're Silverlead Sheriff, a guardian angel of the sheriff of this town. Your job is to guide and protect Sheriff Dumb Jr. and to find and eradicate the werewolf plague that's devastating your land.
Lead kills humans! Silver kills werewolves and can make Sheriff Dumb Jr. jump! Both of them can deflect enemy bullets! Use these two types of shots with your mouse and rush through three hard arcade levels (and A FINAL BOSS) to try to achieve the highest score possible... or to reach even further each time!
This game was developed for the second edition of CometJam (Oviedo, Spain), and later tweaked to add a few more features and to correct some nasty bugs! It ended up winning the competition.
Want to support me?
Just donate some coin, buy me a coffee or something! Even if the game is free, I set-up a pay-what-you-want model here on Itch, so just ad a lil' money when downloading, even if you already downloaded the game. Will make me happy, and also will encourage me to make some more awesome things in the future!
Contact me!
Reach out to me on my Twitter page. Also, if you follow me, you will get some updates and news of my new thingies. And if you did love the game, I'll be happy to hear about it, believe me! Or just leave a comment here :).
For more private communication, you can send me an email to fran.exfer@gmail.com.
Download
Click download now to get access to the following files:
SilverleadSheriff.zip
12 MB